13/08/19
Nothing but the greatest hits…
Getting the best throat hit possible isn't some mystical secret that you'll only find out if you're apart of some elite group, though that would be pretty cool. It just takes some adjustments to your vaping equipment and style of vaping. If you're new to vaping and throat hits in particular, we break it down here so you can get the most from your vaping as possible.
Starting from the bottom …
Whether you've been in the vaping world for a while or just starting off, then you might have heard of two types hits you can get when you inhale – the Mouth-to-Lung hit and the Direct-to-Lung hit. But wait, there's more. Somewhere in the middle, there is the throat hit which is the best of both worlds and gives vapers a more enjoyable and fulfilling experience.
You've no doubt heard about it but a throat hit is that feeling of mild irritation you get at the back of your throat when you're vaping. It acts as a signal for smokers as this means you're getting the nicotine that your body is craving. The throat hit is also the main reason why most smokers who have switched over to vaping don't find it satisfying at first. Some e-liquid juices (and, indeed, some vape setups) simply fail at delivering that punch in the throat that signals to your body that the nicotine is on the way.
It's nothing a few adjustments can't solve but many vapers drop the whole throat hit thing before they've had a real chance to make it work them. So whether you've switched over from smoking or are a vaping beginner, let's look at how you can exactly control a throat hit and maximise the process of getting the perfect throat hit.
Now we here …
Let's get into the nitty-gritty. Throat hits occur when you inhale and the vapour hits the back of your throat giving the back of your throat an intense and flavour-filled burst rather than lingering in the mouth and going straight to your lungs; also known as Mouth-to-Lung vaping. Naturally, the more you play about with practising to control the flow of flavour with your muscles, the easier it will be. However, there are many more aspects to play with here too.
A lot of it comes from the different types of devices and vaping equipment you can use. With devices like Aspire Zelos 2 Kit and Aspire X30 Rover Kit, you should always check the settings and pay particular attention to the airflow and power setting. It may take a little experimenting, so if you're unsure, speak to the Smokey Joes team because we're just as excited for you to get the perfect throat hit as you are.
The easiest way to get the perfect throat hit is choosing the right e-liquid. Believe it or not, this can make a huge difference to the type of hit that you get and the intensity of it. Before we dive a little deeper into these variables, let's look at the different types of throat hits you can get.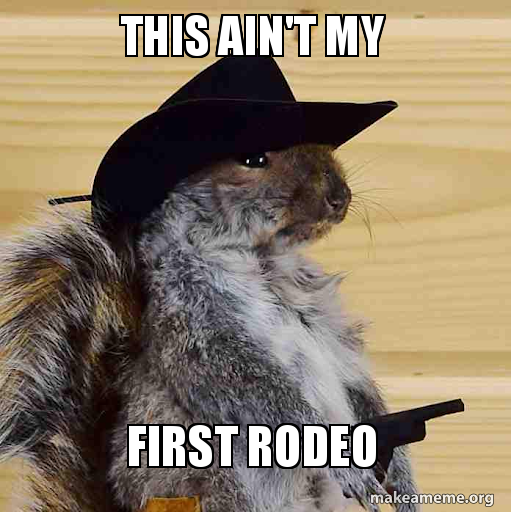 Tailoring your throat hit
The throat hit is something that can be tailored to what you want, just like anything in the vaping world, you just need to know what you're going for:
Harsh throat hit – a very intense tingling feeling at the back of the throat. Feels very similar to cigarette smoke going down, and it will make you cough if you're not used to it; particularly appealing to smokers switching over to vaping.
Gentle throat hit – a slight tingling sensation at the back of your throat. Nothing too noticeable (no considerable irritation like with a harsh throat hit), just enough of a reminder that vapour is not just air.
No throat hit – just smooth, silky sailing of vapour. There is no irritation and no tingling worth mentioning. If this is what you're after, you might be reading the wrong guide.
Started from the bottom, now the whole team here …
The team at Smokey Joes have put their heads together and have come up with the need to knows about adjusting your vaping technique and getting that perfect throat hit.
ADJUST THE STRENGTH OF YOUR NICOTINE
The higher the nicotine level in your E-liquid, the bigger the throat hit. The higher your nic levels as, the harsher your throat hit will be, making it slightly harder to control if you're new to vaping or not a former smoker. If you are using vaping as a method of lowering or stopping nicotine use then, of course, you will not want to use utilize this technique. If this is something you're interested in, we're pretty excited to tell you about our Nic Salt E-liquids. These are high in Nicotine content and IVG is just one example of what we have on offer. IVG has a great range of  Nic Salt E-liquids that all come in 50VG/50PG mix ratio and are available in 10ml TPD compliant bottles with the highest Nicotine strength of 20mg.
CHECK THE PG/VG RATIO YOUR E-LIQUID
High PG e-liquid juices will deliver more of a throat hit every time (all other things remaining the same, of course). However, it's not the same throat hit you would get from nicotine. This one is a bit more tickly and is more likely to make you cough if it's not controlled. On the other hand, high VG vape juices produce a silky type of vapour that can detract from that throat hit experience. Use this if a less intense hit is desired.
CHECK YOUR DEVICES' POWER SETTINGS AND PRACTICE AIRFLOW
This one is pretty simple if your vaping device has the ability to change the power settings. Turning the power-up will give you more of a richer throat hit and naturally the lower the power, the less intense it will be. However, not all devices have this capability.
A Smokey Tip
The throat hit all comes down to a vaper's preference, so whether you want more of a harsher hit or want to avoid it, learn to control the elements and you can control your vaping destiny. At SmokeyJoes, we supply a huge range of devices, hardware and e-liquid juices that carry a full help you to enjoy the best possible vaping experience.