23/07/19
All About Nicotine Salts: The What, Why, & How!
Nic Salts E-liquids are one of those things where you have to know the questions to figure out the answers. This is a lot simpler than it may first seem. Many vapers, especially if you're just starting off may not even be aware of Nic Salts, what they do and the positive effect they have on your vaping experience. It's only until you're aware that will trigger a series of questions to get those answers you want and naturally, you'll want to uncover more about Nic Salts. It's a good job we've got you covered with this guide to get you started.
Where did they come from?
Like most things and almost any technology advance, trend, or sport vaping has its very basic roots. Vaping, in general, has come a long way over time and is ever-increasing in popularity amongst users. In the same breath, we've also come a long way since the days of cheap vapes and over time, we've seen many adaptions on mods, vape tanks and battery utilisation. Naturally, you may think that bigger is always better – but we're here to prove that isn't always the case.
We distinguished the ingredients for traditional E-liquid juices and even though we love the feeling, flavour and cloud production of higher VG E-liquid juices, sometimes this isn't enough especially if you're only interested in nicotine consumption. Using a higher VG E-liquid for this would be buying ingredients for a homemade pizza and ending up with a Dominoes delivery – ideal but not the perfect solution to satisfy those cravings. IVG has a great range of  Nic Salt E-liquids that all come in 50VG/50PG mix ratio and are available in 10ml TPD compliant bottles with the highest Nicotine strength of 20mg.
What are Nic Salt E-liquids?
Sometimes, more often than not, people get into vaping as a means of quitting smoking and nicotine salts are a magical solution for those looking for an extra intense hit of nicotine.
Nic Salts, short for Nicotine Salts is a term to describe the natural state of nicotine found in tobacco leaves. If you're looking for faster absorption of nicotine into your bloodstream then these are perfect for you. Nic Salt E-liquids can provide a higher level of nicotine within the juice and without using too much jargon, they allow you to vape higher strengths without that scratchy feeling on your throat. It's pretty much a win-win situation as they produce a smoother vape and the high levels of nicotine doesn't affect the flavour in comparison to traditional nicotine e-liquid juices.
A quick science lesson
Remember at school when your science teacher would teach you about pH and alkaline levels and you probably sat there thinking 'when is this ever going to be useful to me?'. Well, the answer is, now! We won't get too scientific, don't worry but the basics start with pH and alkalinity. It's all about the chemical reactions of higher pH levels which lead to increased alkalinity. This can cause a harder throat-hit. With lower pH levels of nicotine reduces the alkalinity in the process resulting in a smoother hit.
Nicotine, sometimes referred to as freebase nicotine is directly extracted from tobacco. In this process of retrieving the raw form, found in most e-liquids, it strips away any impurities. Sounds fancy right? Well, the higher and purer the state, the harsher your hit becomes. The creation of nicotine salt is achieved by infusing specific acids to freebase nicotine; reducing the pH levels at the same time.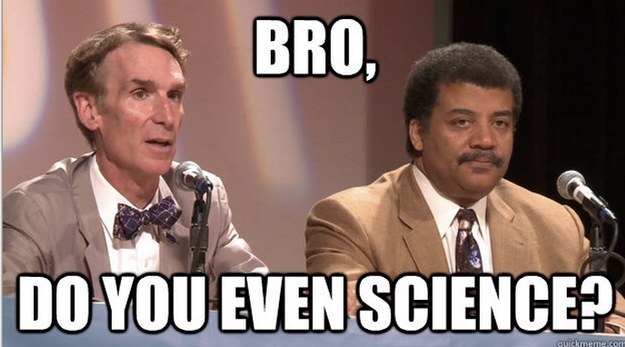 The good, the bad… it's never ugly!
Many vapers who vape traditional e-liquids for the first time may find that they don't get enough of a punch from their nicotine. This is intensified if your cravings aren't being satisfied especially if you've transitioned to vaping from smoking. At the end of the day, who wants a homemade pizza when Dominoes delivers right to your door?
Nic salt e-liquids offer a smoother nicotine hit and that is always a winner, especially if that's what you're looking for. Traditional E-liquids with nicotine can sometimes mask the taste in comparison to nic salt E-liquids which don't.
Less flavour punch: If you kicked the habit and prefer nicotine-free e-liquids may notice a marked difference in flavour, despite vaping the same product. This is because freebase nicotine affects the liquid's overall flavour. Nic salt e-liquid juice has next-to-no effect in this area, leading to a richer, flavourful, and more enjoyable vaping experience.
As with anything in vaping, it really is down to personal preference and nic salts can be too much for some. Whilst heavy smokers may need a higher dose of nicotine, it may be too strong for lighter smokers. Zeus Juice, a popular brand have incorporated 5 of their most popular flavours to this new range so you can have your favourite flavours working perfectly with your pod systems.
Are Nic Salts E-Liquids Right for You?
This is where things get tricky, and only you will know the answer. So when you're deciding what to do, ask yourself the following questions:
Do I want a higher nicotine level?
Do I want a more genuine smoking experience, or am I looking to just vape?
Will I want smooth vapour and high nicotine?
Do I need a stronger or more subtle nicotine "punch"?
Is discretion important, or are massive clouds my thing?
A Smokey Tip
These are just guidelines of course but we would advise starting off with a small device and take your pick from our e-liquids and nicotine salts. You can always switch to high-VG/lower-nicotine sub-ohm setups as you wean yourself off and start to branch out. In fact – salt or no salt – it's better to grasp the basics with a simple vaporizer before navigating through the different types of coils, tanks, and settings.
The safest bet is to ask us. Remember, all vapers were once in the same boat.