05/07/19
Summer Vaping must-haves!
At Smokey Joes, we think vaping should be in style and in trend all year round. Slightly bias we know, but when something as delicious as this is in stock, we can't control our excitement. Dinner Lady E-liquids regardless of which flavour you choose is sure to be a hit this Summer.
Now, we know what you're thinking. Isn't it a little early to get excited for a UK Summer when the sun isn't guaranteed? Whether you're poolside this Summer or stealth-vaping in a park, these e-liquid flavours will help you stir up the essence of Summer. Now, when you think of Summer, you might think of beer gardens, BBQ's and jetting abroad and the perfect addition to any of those are Dinner Lady E-liquids. Whatever your flavour for this summer is and if you're travelling with your vaping equipment, we're going to be diving into fresh berries, refreshing cocktails and other crisp flavours that will cool your taste buds.
Strawberry Bikini
Nothing beats a picnic in the park filled with fresh berries for a refreshing burst of flavour picked from the fields or if you can't access a field, then straight off a shelf in a supermarket … but you get our drift here. Strawberry Bikini by Dinner Lady E-Liquids, is brimming with the flavour of sweet strawberries and luckily, that's the only flavour you'll get – unless the take of a bikini is your kind of thing. This 70VG/30PG blend has a flavoursome inhale and a juicy aromatic exhale leaves an aftertaste bursting with summer.

Sun Tan Mango
This is a favourite of ours because it tastes like biting into a ripe and juicy mango – except it's a mango that dissolves into sugary clouds of vape. Sun Tan Mango by Dinner Lady E-liquids is the perfect accompaniment for those Summer days as it's a complex blend of Alphonso and honey mango with ice for a taste of pure paradise. With this Dinner Lady E-liquid, you're sure to have your own little pocket of sunshine all summer long.

Flip Flop Lychee
Disclaimer – Any excitement caused by the following flavour did not result in any harm to the writers of this blog.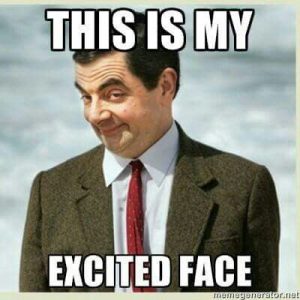 This Dinner Lady E-liquid – Flip Flop Lychee is the fruits of Dinner Lady's labour. Whether you're after a subtle yet fragrant flavour, this citrus burst has descended straight from the e-juice heavens and is now ready for you to get your hands on. Trust us when we say that this can be perfect all day, every day this summer.
The ones for your inner child
Before we go into this one – 'the ones for your inner child' isn't the name of these following Dinner Lady E-liquids. Cola Banana E-liquid and Cola Shades E-liquid are the perfect choices to give you a delicious cola flavoured hit whilst also feeling a sense of nostalgia. We all relive our childhoods from time to time and without creating a time machine, there are definitely easier ways to do this. If you love to reminisce – these are most definitely Summer essentials.
Dinner Lady E-liquids to get you in the mood
Few things scream Summer like an ice-cold Mojito and who doesn't love a good Mojito? Fill your tank with Dinner Lady Sunset Mojito Special Edition E-liquid ready for the next pool party or use it to finish off a meal at a BBQ, but if we're completely honest, you really don't need an excuse to vape this delicious flavour.

A Smokey Tip
You really don't have to wait for the sun to make the most of these Dinner Lady E-liquid juices. We'll even let you into a little secret; they're currently on sale so get your hands on them now.