21/11/19
To Smok or not to Smok
In the ever-expanding and ever-changing world of vaping, there are a lot of vapes, devices and e-liquids to choose from. We know more than anything that there are some amazing brands out there, many of which you can find at SmokeyJoes, but today we're focusing on one brand and one brand alone and that is Smok, also referred to as SmokTech.
Being one of the most popular vape manufacturers in the market and with their continual innovative approach to their technology, they have long been at the forefront oh sub-ohm vaping. However, it doesn't just stop there. Their products have a diverse range of vaping styles, each of which can be suited to your vaping needs. Their Mod Kits remain hugely popular with our customers and SmokeyJoes has a very strong lineup of Mod kits, complete with other cutting edge Smok devices.
With consistent technological advances in Smok's product offering, each generation of Smok Mod, tanks and coils provides an enhanced user experience. So much show, their convenient pop and play coils have been copied industry-wide and with an expanding range, let's dig a little deeper into what they offer and why you would silly not to get your hands on one.
Smok Mods
If you're after something unique, they have designed a number of stylish and limited edition Smok Mod devices. Naturally, the more you vape, the more you may become accustomed to your favourite tank and that's fine because there are also mods sold separately without a tank.
They also have a huge selection of tube mod kits and are perfect for beginners. However, we break down popular devices that they offer and more importantly, what they can offer for you.
Smok RPM40 Pod kit
If you're looking for an ultimate pod mod, then the RPM40 Pod kit is definitely for you. The coils on this device deliver amazing performance whilst the compatible coils are ideal for mouth to lung vaping and nic salts.
A fun fact about the RPM40 Pod kit is that this is one of the first devices on the market that can actually deliver a credible sub-ohm performance whilst considering the restrictive vaping that nic salts need.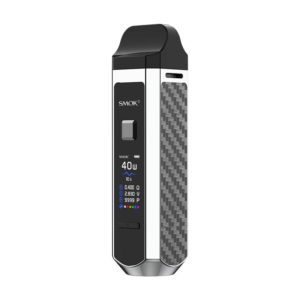 Smok Morph 219w
The Smok Morph 219W is a newer addition to the Smok range. The Morph is the Smok aliens spiritual heir and they share a similar appearance when it comes to size. However, the Morph is a significantly ramped up device with higher speed, a newer display and a better and bigger tank.
If you were a fan of the Alien and you're looking for a better vaping experience, this is the tank to go for. The best thing about the Morph is that if you want more a classic box mod with all of the features, this device delivers on that front too.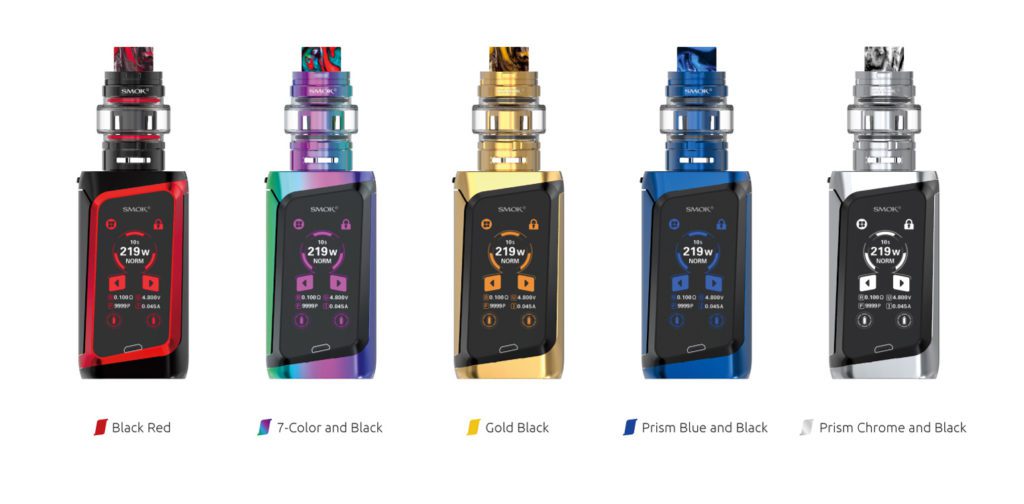 Smok X-Priv
As always with Smok products, the X-Priv kit is very well built and it embraces as very sleek design. If you're a vaper who wants to embrace vaping, the Smok X-Priv has more of a traditional setup. It has sufficient power for most tanks and a compact single battery design which means this compact and powerful device is more than enough for you.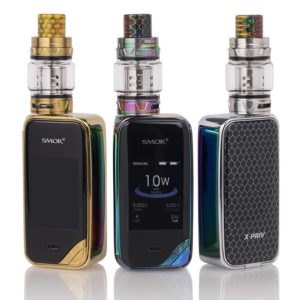 Smok Mag
They have a number of mods in the market with the trigger pull design, but the Smok Mag Kit 100W remains the king of the hill. With a dual battery design, it is an ergonomic wonder with the agility, flexibility and output to match up with just about any mod on the market. It comes with a TFV12 Prince Tank, which popularized bubble glass tanks and inspired countless imitators.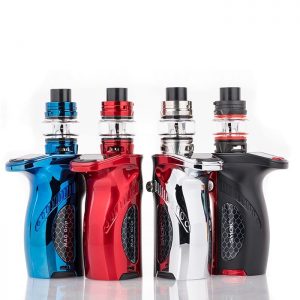 Smok Stik Prince
Slightly smaller in size, the Stick Prince comes with a TFV12 tank and has an impressive 3000mAh battery.
This is an all-in-one starter kit and with a powerful tube mod, it is just about an ideal design and functionality. It's easily toted, simple to use and it definitely up there when it comes to enhancing your vaping experience. This powerful device has enough power to delight all advanced vapers and even offers a near foolproof setup.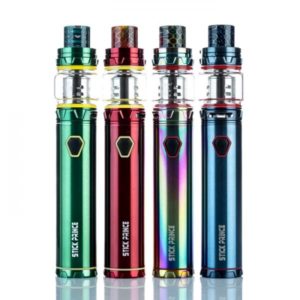 Don't know what to choose?
We appreciate more than anyone how tricky it can be to choose from their extensive range. Want our advice? Give us a call and speak to one of our team members who can cover everything from A to Z when it comes to finding you the best device on the market.